The first step in having your garden professionally designed is the design consultation.
Consultations are usually carried out in the clients home and garden and I advise clients to allow approx 1 hour to complete the consultation, sometimes it takes a little longer, depending on the size and complexity of the garden. This meeting enables me to have a good look at the garden, explain the design process in more detail, confirm the areas to be designed, discuss a few design ideas and generally talk the project through. I will also discuss which design package will be most appropriate for your project; BESPOKE, LITE and / or PLANTING.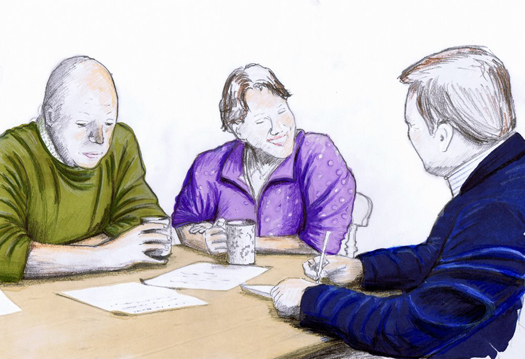 "Once I understand what is required, I'll then provide you with a quotation for the right garden design package, tailored to your needs. I will provide you with a clear, written quotation to design your garden and will email your quotation to you within a few days. The quotation explains when design fees are payable and what to do, to accept a quotation".
It's helpful if clients prepare for a design consultation - the more information you can provide about what you do and do not like about your garden and how you would like to use your garden in the future, the better. Whilst I am experienced at interpreting customers ideas, if there is something you would really like to see incorporated into your design, it always helps to see a photograph or an image. I'm always working on a number of projects throughout the year, so we recommend clients to book design consultations 1 - 2 weeks in advance. I complete most design consultations in the evening and weekends , but can be available for mid-week daytime appointments if that better suits.
What is included in a design consultation?
On site meeting with me

Discussion of the garden and what areas are to be included in the design

Presentation of previous design projects

Explantion of the design services and determining what service you will require

Explanation of the design process and what happens next

Discussion of possible design ideas

Basic site measurements

A garden design quotation & client brief
How long does it take?
Allow approx 1 hour for an average sized garden
What does it cost?
There maybe a fee for the Garden Design Consultation subject to distance & travel time

A written quotation is provided following all design consultations